Bet Shira, House of Song, is an inclusive Jewish community for people from diverse backgrounds who seek an active and joyful Jewish life on the Olympic Peninsula. The congregation is inter-generational, participatory, trans-denominational, and egalitarian. Membership is drawn primarily from the Northeast Olympic Peninsula, but all visitors to the Peninsula are welcome to participate.
Bet Shira Stands Up for Rights of Refugees and Immigrants
read more....
The congregation offers an active calendar of Jewish activities:
Twice Monthly Shabbat Services
Kabbalat Shabbat and potluck dinner on the second Friday evening of each month;
Torah services are often held on the fourth Saturday morning of the month
Holidays of the Jewish year
High Holy Day Services, including Tashlich at the beach,
Sukkoth, Simchat Torah, Hanukkah, Purim, Passover, Shavuot
Lifecycle events of community members
Bris & Baby Namings, Bar/Bat Mitzvahs, weddings, shiva calls
Jewish Education at Bet Shira is dedicated to teaching the community's children the traditions and history of their Jewish faith, and enriching the spiritual experience of our adult members during our services and holiday celebrations. 
Services integrate prayer, blessings, a breadth of Jewish melodies, and contemporary insights into their rich traditions. Lay leaders conduct all services, and volunteers plan, organize, and staff all events. Other activities have included Torah study, Havdalah, klezmer music, Israeli dancing, movie nights, bagel brunches, a children's choir, and social activism in the local community. Religious school for children aged 4–12 years old is held once a week and taught by community members.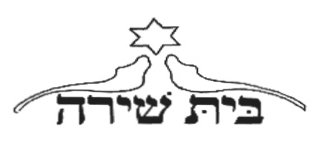 Friday, January 12, 2018 6:30 PM
Erev Shabbat Service and Potluck
Saturday, Januaryt 27th, 2018 10:00AM
Shabbat Morning Torah Service
Tuesday, January 30th
Time to be announced
Tu B'Shevat Seder

more information
details on Calendar